To succeed in international real estate, technology is no longer a nice to have, but a must. The pandemic made this crystal clear. In order for a business to compete, it must meet the high expectations of consumers who are increasingly dependent on tech. Consumers have come to expect an on-demand, well-informed and seamless experience when buying or selling a home. As tech advances to meet the evolving needs of consumers, it will continue to shape the industry. 
Last week, international real estate authority, Carlos Matias (Founder of GryphTech and Phoenix Software), joined other reputable experts at the RENT 2021 virtual event to discuss changes in industry fundamentals one year into the pandemic. Speakers included: Liv Baggen of Leading Real Estate Companies of the World, Benoit DUPONT of WeMaintain, and Tarek Elessawi of Plug and Play. The importance of choosing the right technology in order to thrive emerged as a theme. Watch here.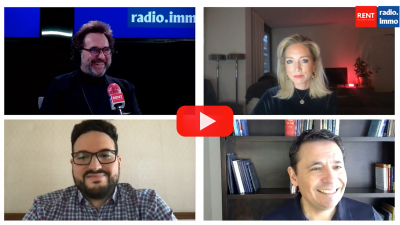 Are you tech-enabled for success? 
Your ability to prosper depends heavily on the strength and adaptability of your tech and the expertise of your tech provider. Download the tech checklist for 5 tech essentials to expand your business internationally or request a demo of The Real Estate Platform (REP) by Phoenix Software. 
——————————— 
Phoenix Software is the creator of The Real Estate Platform (REP), a global real estate management platform from lead to close. It is a complete multilingual solution used by real estate companies in 30 countries to manage and grow their business. Looking to expand? Request a demo.

In 2019 & 2020, Phoenix Software was recognized as a Top 10 PropTech Solution Provider by CIO Applications Europe. Phoenix Software is a member of FIABCI and a Leading Real Estate Companies of the World Global Solutions Group participant.