Impact of COVID-19 on International Real Estate
These are unprecedented times. With customers in over 60 countries across our two real estate technology companies, GryphTech and Phoenix Software, we have a unique opportunity to see first-hand the impact COVID-19 is having on international real estate. We are working closely together with our customers around the world to help navigate through this, stay safe, and prepare for continued success post-COVID-19.
Below is a summary of changes we've seen between January 1, 2020 and March 31, 2020 in the usage of our real estate management platform that is accessed daily by real estate companies worldwide to manage and grow their businesses, plus consumer engagement with the lead-generating websites we host and manage for our customers. The data source includes all of our global data in aggregate, outside Canada and the United States. Note: the below graphs are generalizations.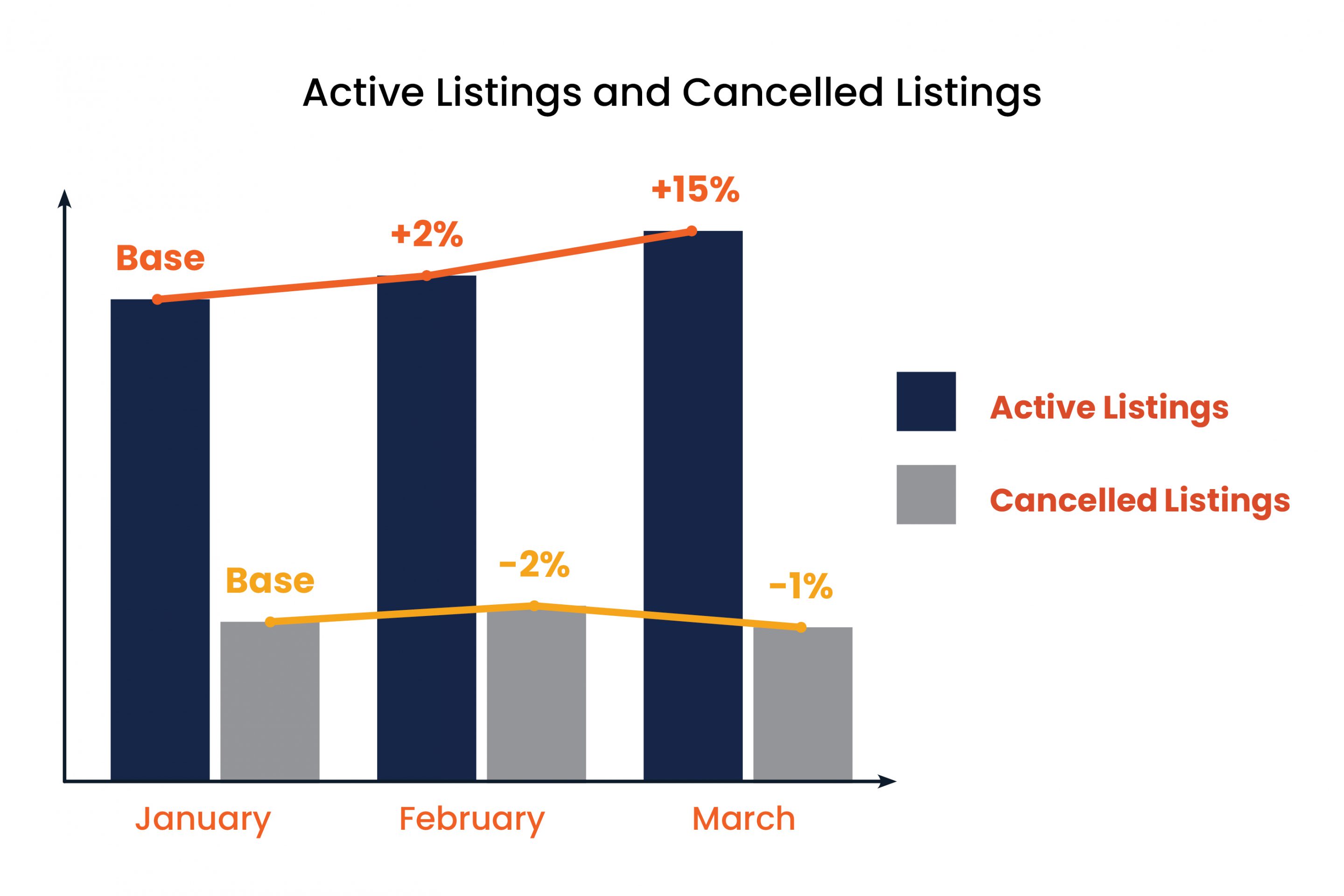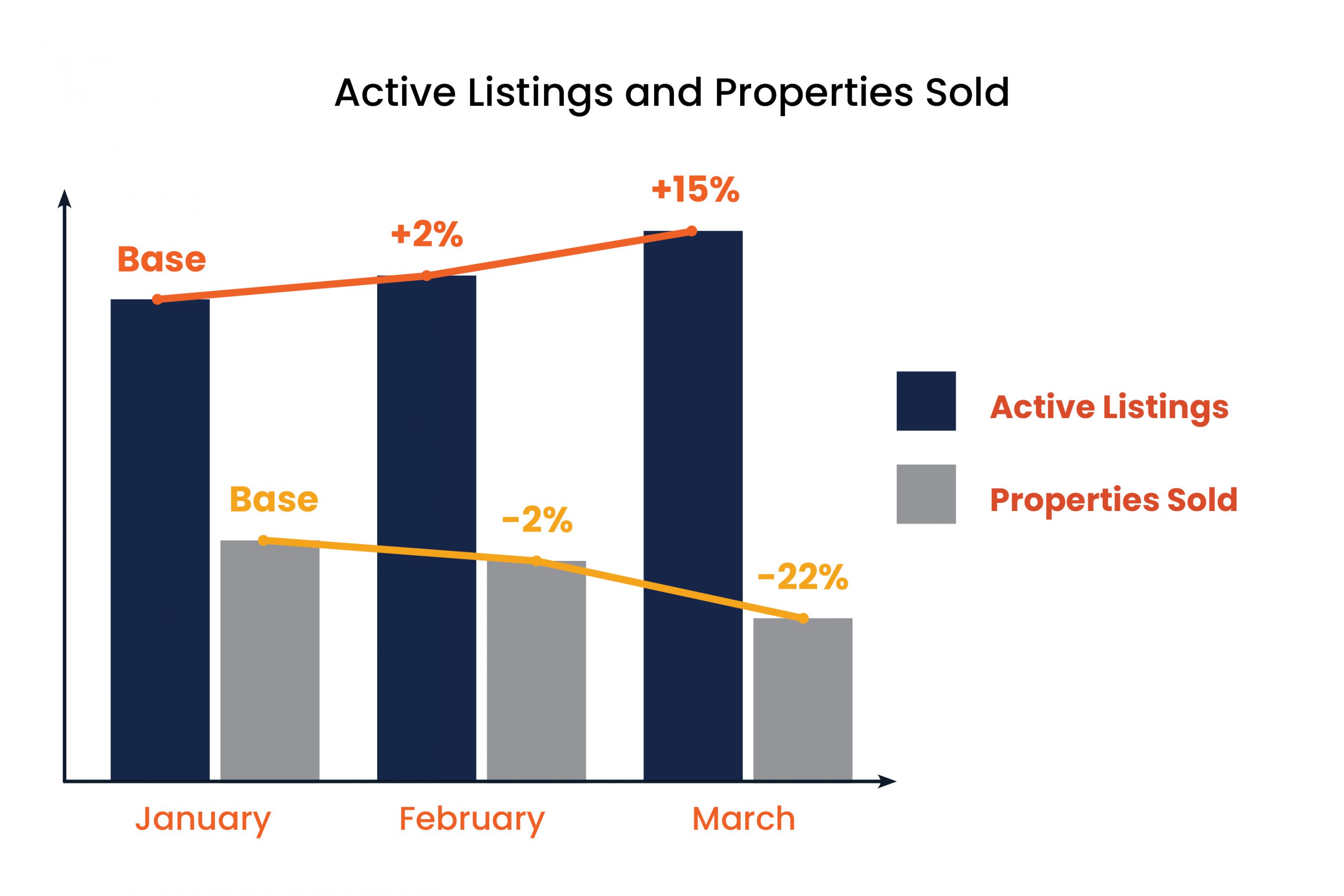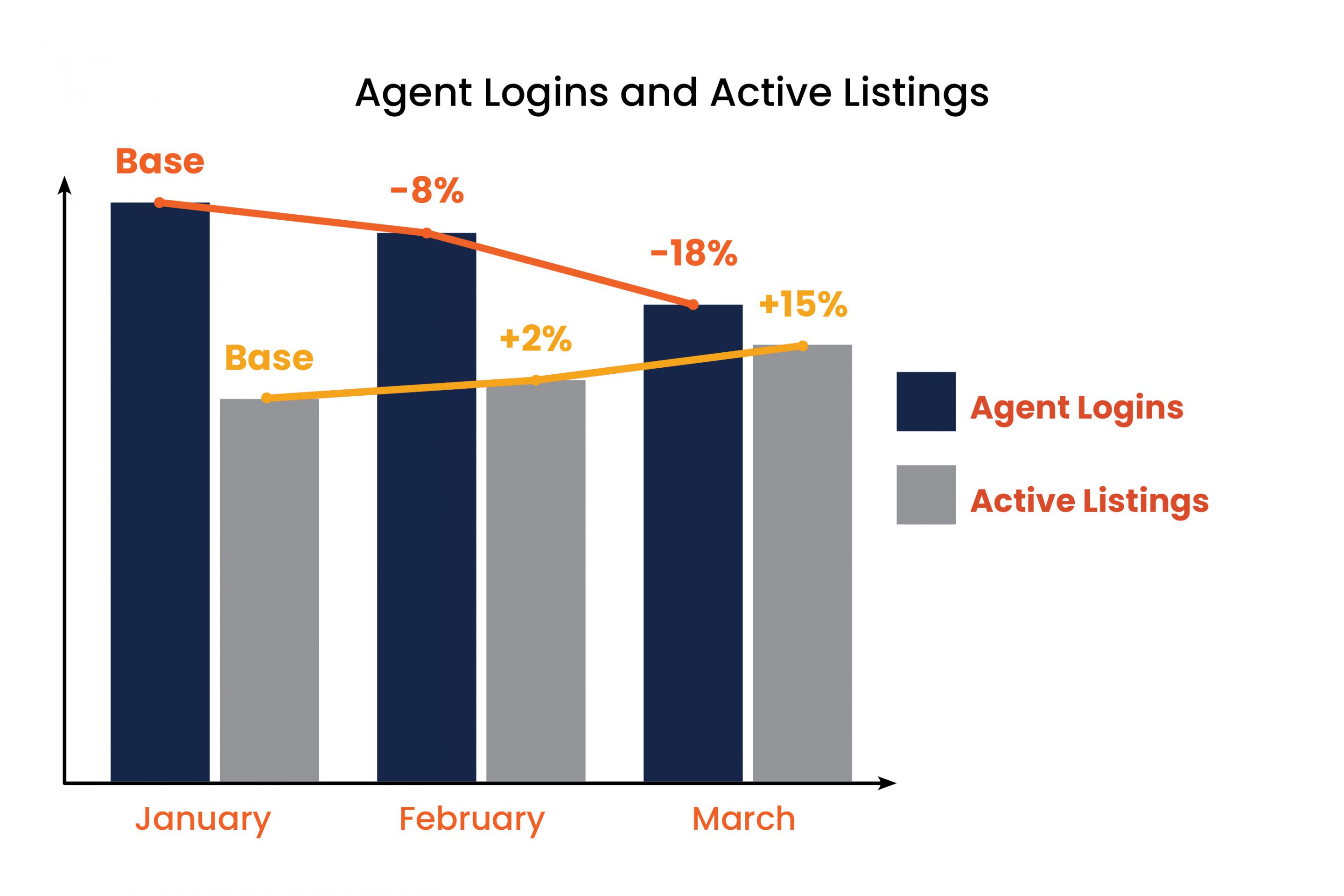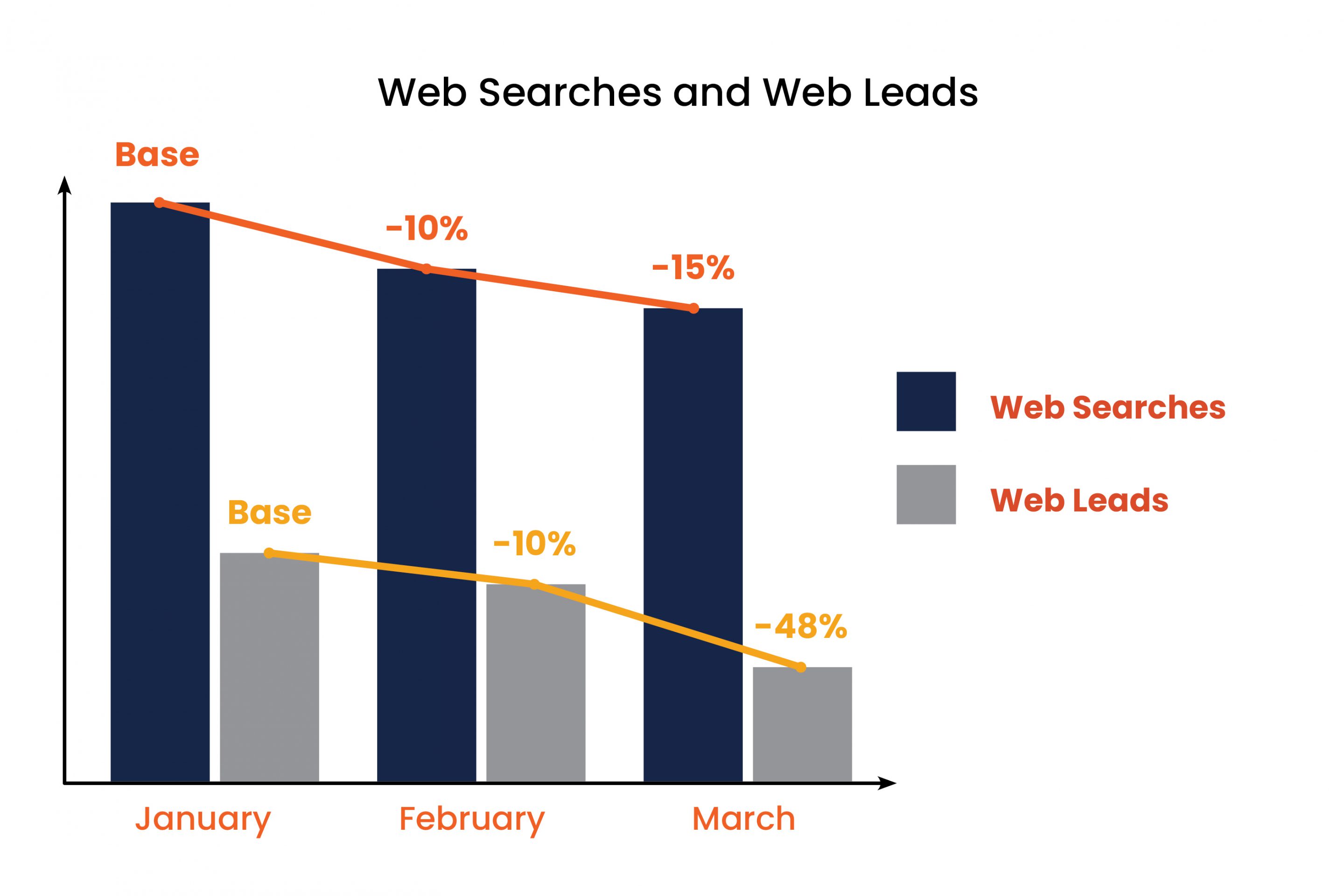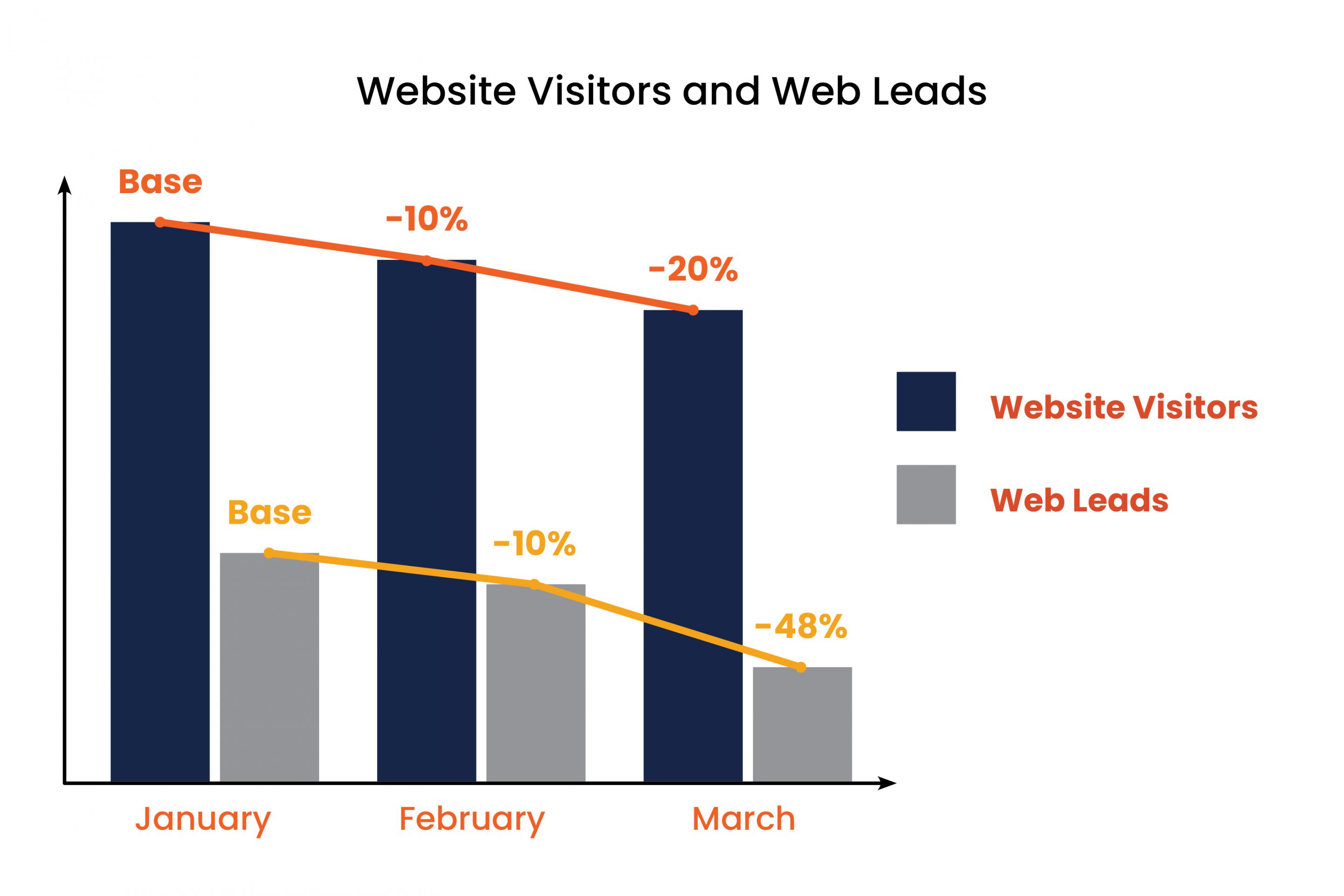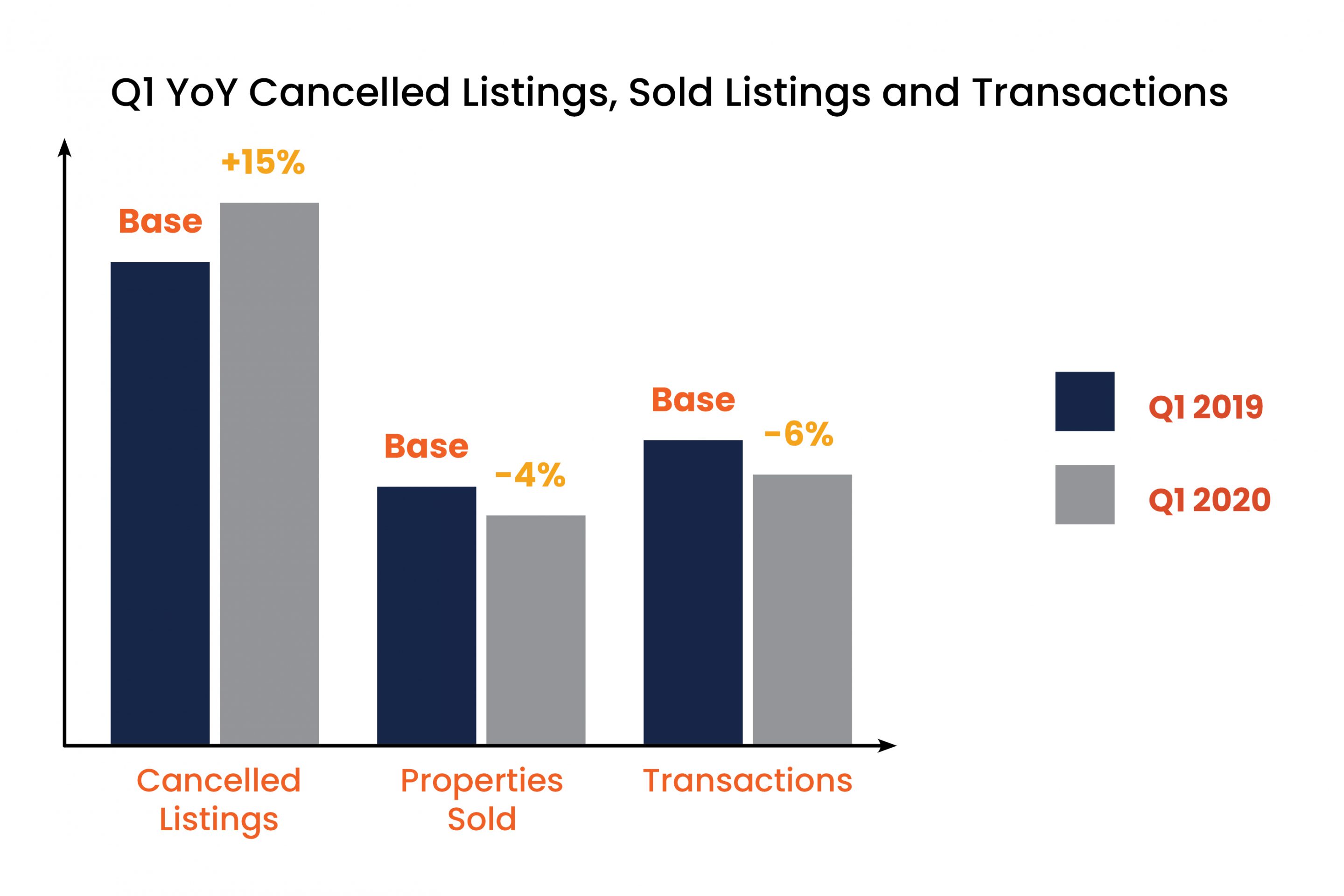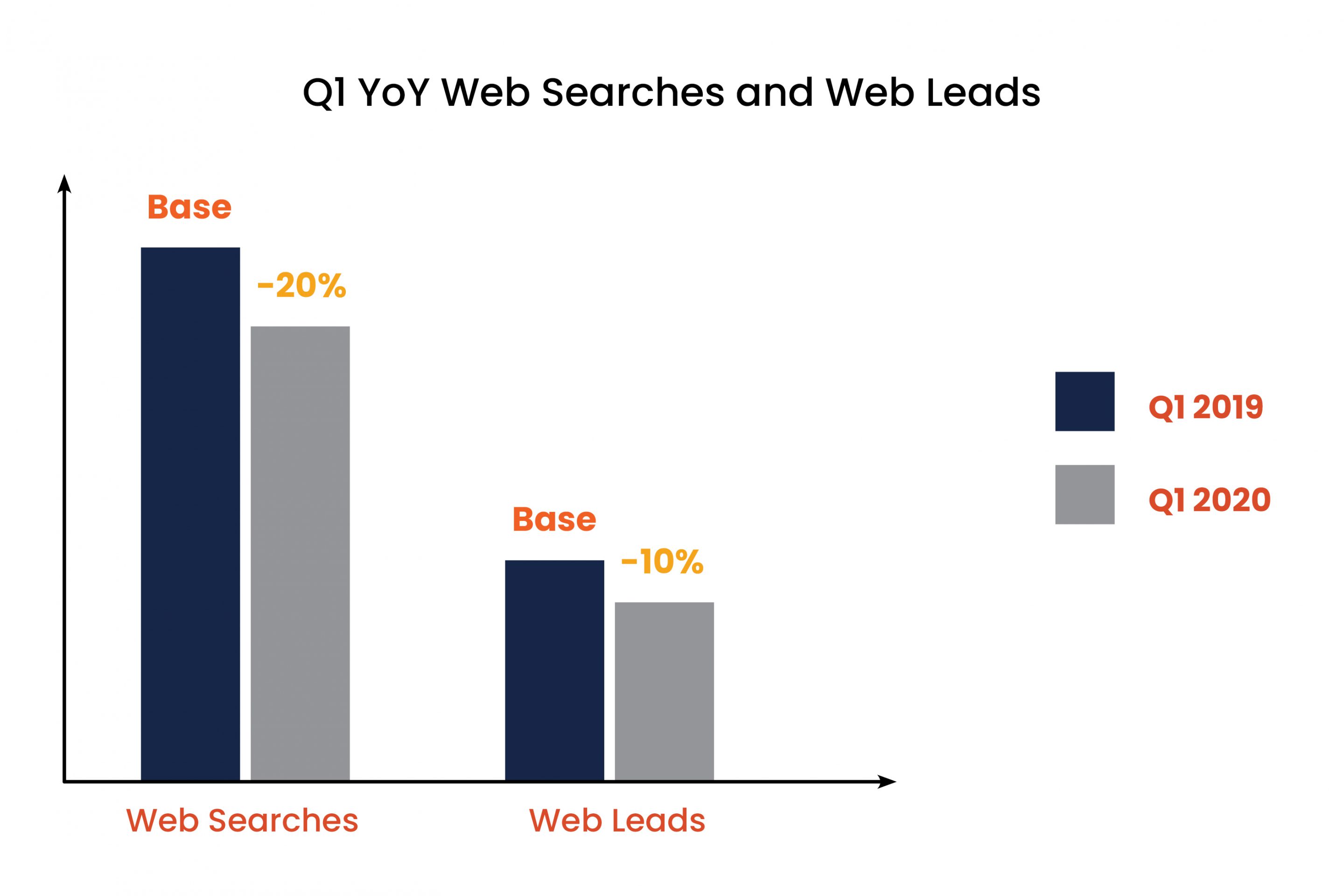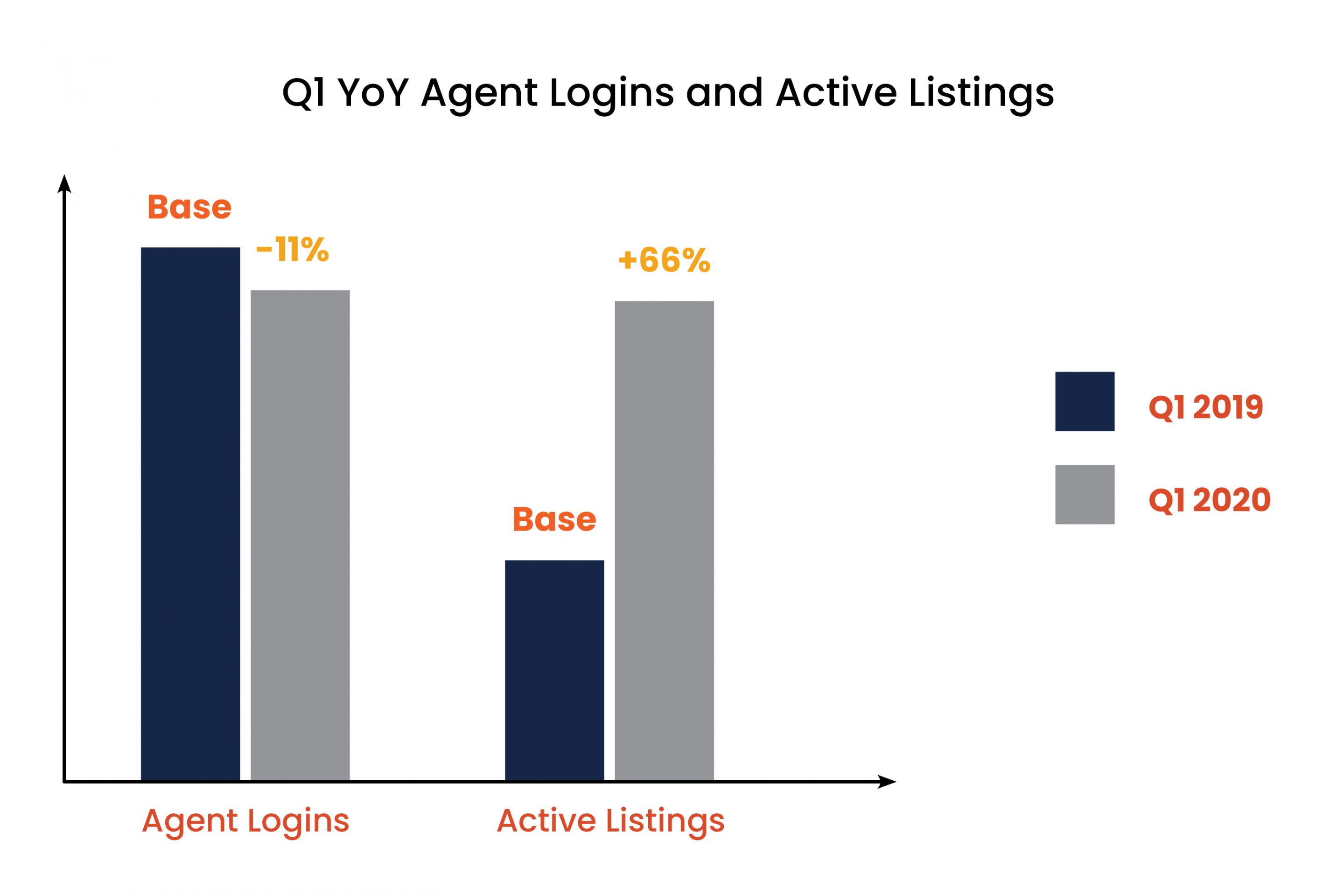 Impact Summary
From January to March of this year, we've seen a clear impact in a number of industry indicators, such as agent logins to our platform, website search volume and leads, and properties cancelled and sold. Although some geographic regions are seeing a far greater impact than others, in general, buyers are reluctant to act in a volatile market and unstable economy which has had ramifications seen in all other areas of business.
Our public-facing real estate websites are experiencing a drop in visitors by an average of 20%. Given the volatile situation, this was not surprising. The websites continue to generate property leads, but the lead volume has decreased by an average of 48% since the start of this year and by 40% compared to the same time last year.  Additionally, the total inventory of active listings across all of our customers has increased by approximately 15% as new listings are still being added — albeit at a reduced rate — and existing listings are staying on the market longer due to a reduction in overall sold and rental listings since consumers lack confidence in the market.
Brighter Days Ahead!
These are certainly challenging times. However, the global economy will eventually recover and when it does, your efforts now to support one another and continue working on your business as best you can should position you favorably. 
Plan Now for Continued Success
In the early days of this pandemic, we reached out to our customers to ask how we can help. We asked what training and resources we could offer that would be most valuable to their businesses at this time. We are now delivering best practices, info. and advice based on their input through a series of customer webinars. Below is a sample of the topics we're covering:
SEO best practices and strategies to increase relevant organic traffic to your website.
Why listing quality is absolutely essential to maximize leads and how to do it.
How to optimize an agent profile page to showcase their unique value proposition.
How to best leverage all of our powerful platform features to generate more leads.
CRM best practices for effectively qualifying and nurturing leads.
How to implement an effective strategy for working with real estate portals.
With so many real estate professionals working from home, we encourage you to stay safe, productive and continue working on your business in anticipation of brighter days ahead.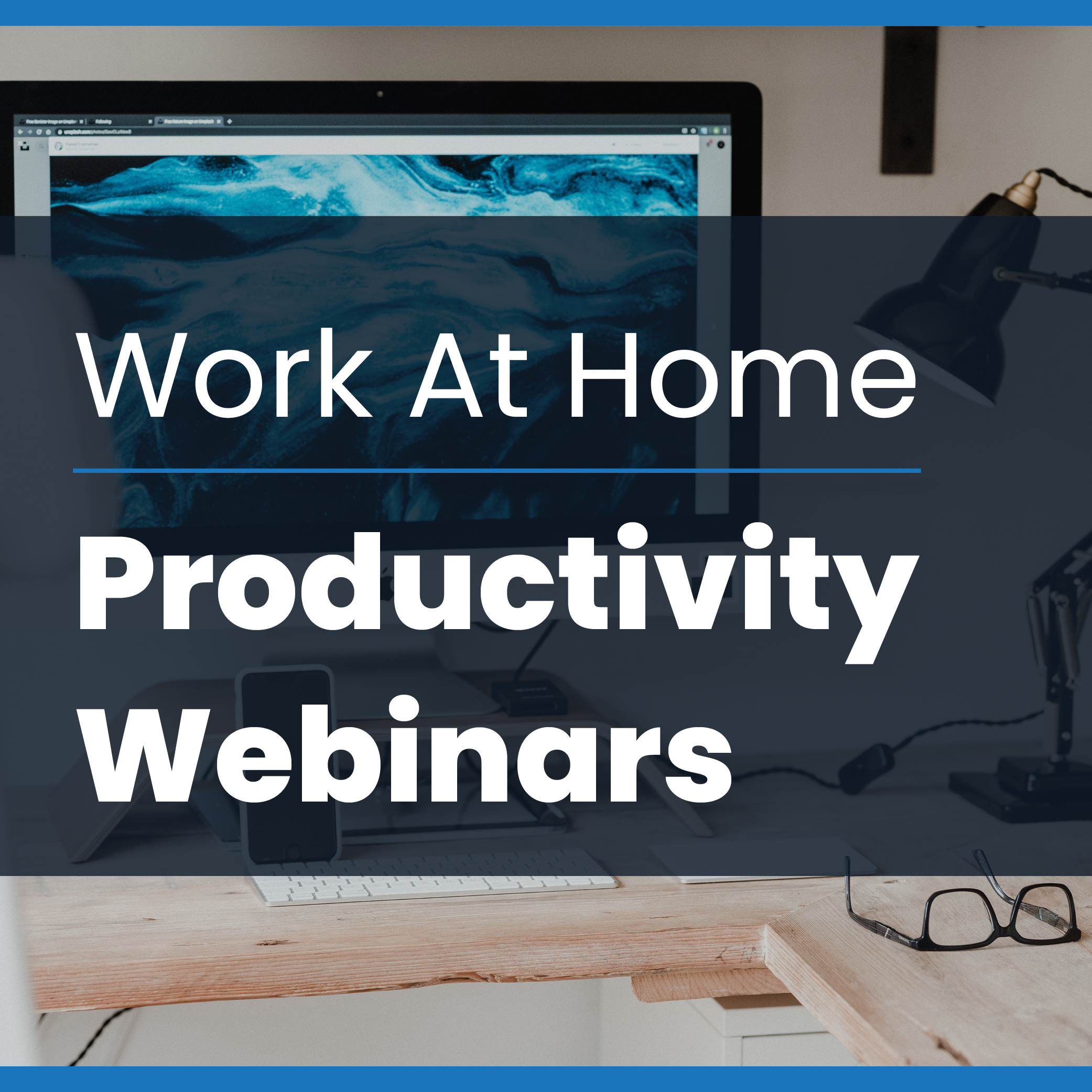 "We're going to get through this together. As countries enact measures to restart their economic engines, record low interest rates will make the prospect of buying properties more attractive. If we also account for the pent up demand this period of suppressed market activity will create, it's very likely we will see a period of increased real estate activity once social distancing measures are relaxed. The work agents do now to optimize and organize their contact databases, reach out to the contacts they haven't spoken to in a while, and make new virtual connections online, will pay dividends down the line."
Accelerate Your Growth with The Real Estate Platform (REP)
The Real Estate Platform (REP) is powered by Phoenix Software, a PropTech Solutions company. REP is an enterprise global technology platform empowering real estate companies around the world to manage and grow their business. From lead-to-close, REP offers tools to empower every level of your organization, such as lead generating websites, CRM, listings management, transaction management, teams management, marketing, lead qualification and nurture, reporting, business intelligence and more. REP is currently used by global real estate brands worldwide including Keller Williams, Coldwell Banker, ERA and others. Request a demo to see how REP can help you grow your business.
Stay Informed
Subscribe to our Blog to receive monthly insights and information to help you expand and prosper in international real estate.
Request a Demo of REP
Let us answer your questions and show you how The Real Estate Platform (REP) can help you achieve your goals.